Scheduled grooming for your dog is essential for both their health and your home's cleanliness! We understand that sometimes gathering up your pups and driving them to the groomer can be a hassle.
From issues like separation anxiety to the car cleaning that is sometimes required after a drop-off, it's easy to see why so many pet owners let grooming go for so long. However, the team at Purfect Paws Mobile Pet Grooming has the mobile dog grooming solution you need to bring a day at the doggie spa directly to your doorstep! We are family-owned and operated.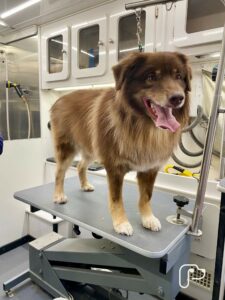 Relaxing Mobile Dog Grooming in Weatherford
Our goal is to take the stress out of dog grooming and provide a relaxing experience for both you and your dogs.
We guarantee that whatever grooming attention your dog needs, our services cover it. Experience luxury pet grooming from the comfort of your home, through the grooming services that we offer.
Full Service Grooming for Pups Large and Small
Our luxury grooming service brings the value of expert grooming to your doorstep! Treat your best friend to our full grooming experience that offers pet pampering fit for the king or queen of the pack!
Our signature Purfect Paw Service is available at a range of fair rates for both long haired and short haired dogs. No matter the breed that you have, our groomers can easily determine a fair estimate upon meeting your furry family member.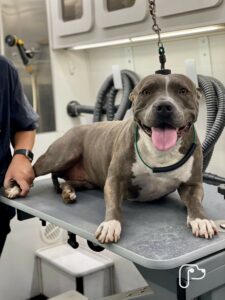 Our Purfect Paw Service Includes:
A warm and soothing massage bath that would please any pooch

Signature shampoo and conditioning

Hand blow dry (We don't use cages, here!)

Full-coat brush out

Gentle ear cleaning

Ear hair removal

Nail trimming/grinding

Anal gland expression upon owner's request

Fragrance

Face, sanitary, and paw pad trim

Haircut and style of your choice
Need a Shampoo Upgrade? We Have the Purfect Solution
We make it a point to prove to our customers that we aren't a mobile discount salon. Sometimes your pet just needs a little extra one-on-one attention that includes upgrading the shampoo we use in order to keep their coat healthy! We only use the highest quality products, and guarantee a satisfying result with every grooming appointment.
Our Shampoo Upgrades Include:
A cucumber melon foaming facial that gently removes pesky mouth and eye stains

A color revitalizing black on black shampoo

Magic white brightening shampoo

Calming lavender shampoo with aloe vera

Hypo-Allergenic shampoo for furry friends with sensitive skin

Cherry scented oatmeal shampoo for irritated skin and coats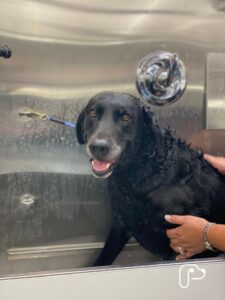 Additional Treatments for Your Needs
Our goal is to offer the best pet grooming services in Weatherford and its surrounding areas. Sometimes that means we must provide additional treatments that keep your pets comfortable.
When you schedule your appointment with our groomers, make sure to bring up any flea or tick treatments, tear stain, or deshedding services your pet needs.
We have a wide assortment of additional services that will keep your pet feeling pampered by our groomers. Even if you want something as fun as a "pawdicure," we're always more than happy to accommodate your pet.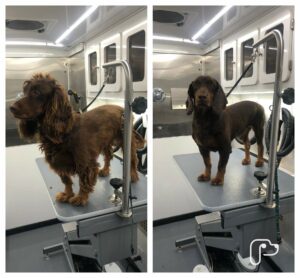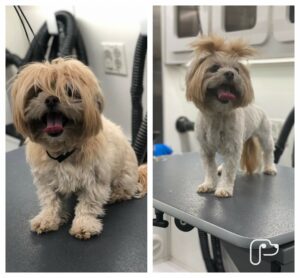 Keep Your Furry Friends Happy With Purfect Paws Mobile Pet Grooming
If your pet is in dire need of a touch up, we're here to help make grooming simple. Call us today to learn more about our services and get your pup on our schedule. We're ready to show you why our mobile grooming services consistently get four paws up from our furry clients!
Bring The Pet Spa Home Today
Your dog will agree, it's never a bad time to plan a trip to the spa. So, let us bring the spa to you through our professional pet grooming services.
From a standard bath to a stylized coat, we can have your pet feeling and looking great in no time! Contact us today to schedule your appointment!