Purfect Paws
Mobile Pet Grooming
Great dog care starts with grooming, yet sometimes, even the best owners don't have the time to pack their pets up in the car for a doggy spa day.
CONTACT US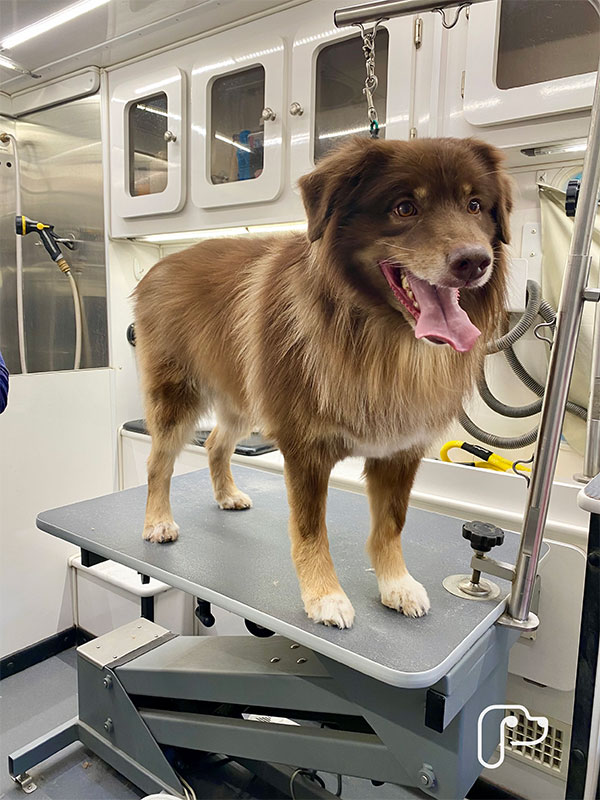 Don't let your pet's fur gather up dander that puts them at risk for skin irritation and flea problems, let the pet grooming professionals at Purfect Paws Mobile Pet Grooming come to you to meet your pet's needs!
At Purfect Paws, we specialize in mobile pet grooming in Weatherford, Texas! We believe that our process is not only convenient for pet owners, but also fosters a relaxing environment that allows your pet to truly enjoy the experience.
A day at the dog spa should be the ultimate experience for your pet. Trust us to bring a unique and comfortable grooming experience directly to your doorstep, through our mobile pet grooming services.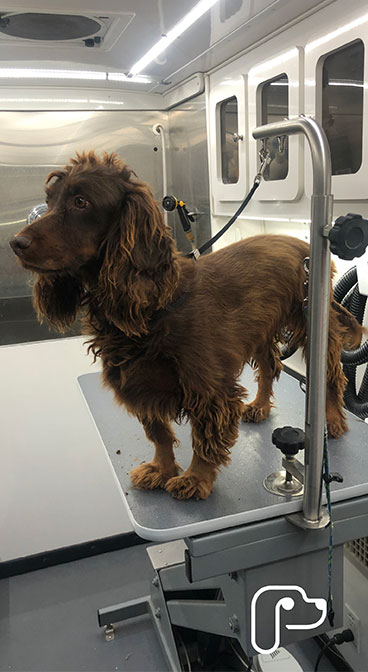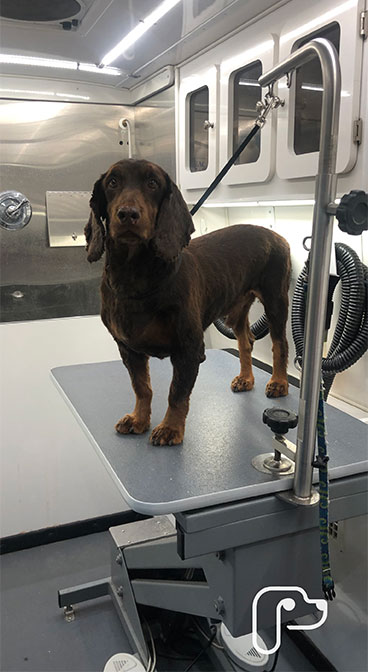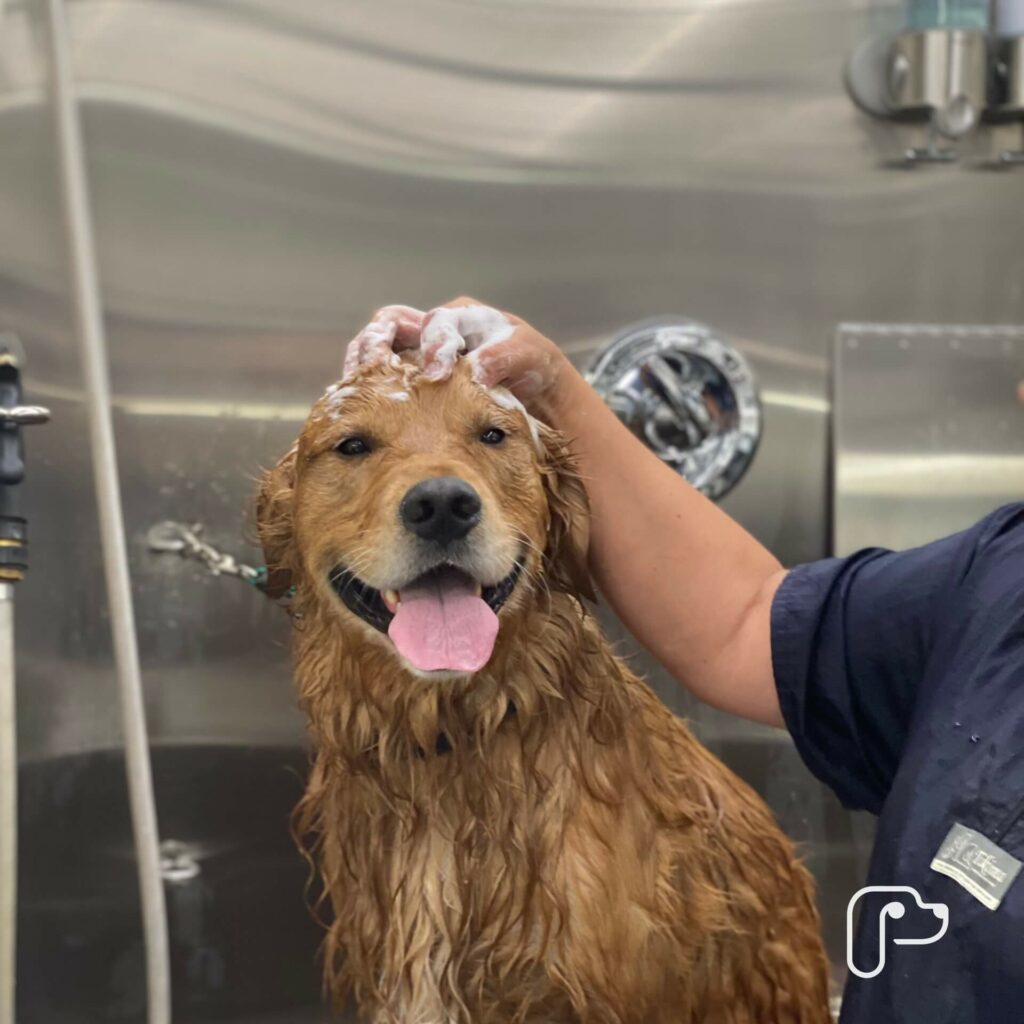 Our Pet Grooming Services
Purfect Paws offers the essential services your pet needs to keep their body feeling and looking great! The dog grooming options we offer include our full-service Purfect Paw experience that is appropriate for dogs extra small to extra large, and pets with long hair or short hair.
No matter your pet's grooming needs, Purfect Paws Mobile Pet Grooming has an affordable solution that leaves your pet with a healthy coat and a happy heart! We are even prepared to help you upgrade your grooming appointment with specialty shampoos and additional services that make your package unique for your pet's comfort.
Why Trust Us With Your Fur Baby?
Your pets are part of your family, so it only makes sense that you'd want the best for them when it comes to their grooming. Our professional groomers understand the care that your pets require during a grooming session.
Our compassion and love for animals are big parts of what make us a choice selection for any dog owner. Treat your dog today to a spa treatment, that is proven to be unlike anything you could find at a big box grooming location.
Personal Attention
Part of what can make a visit to a standard groomer stressful on your pet is just being "another dog in the room." Unfortunately, with multiple pets at a groomer, your dog can go through the whole process feeling a little unloved.
Mobile pet grooming with Purfect Paws eliminates this problem and ensures that your pet gets essential one-on-one attention throughout their grooming session. Our affection for your pet, combined with being in a familiar location, allows them to relax and enjoy the unique experience we bring to your home.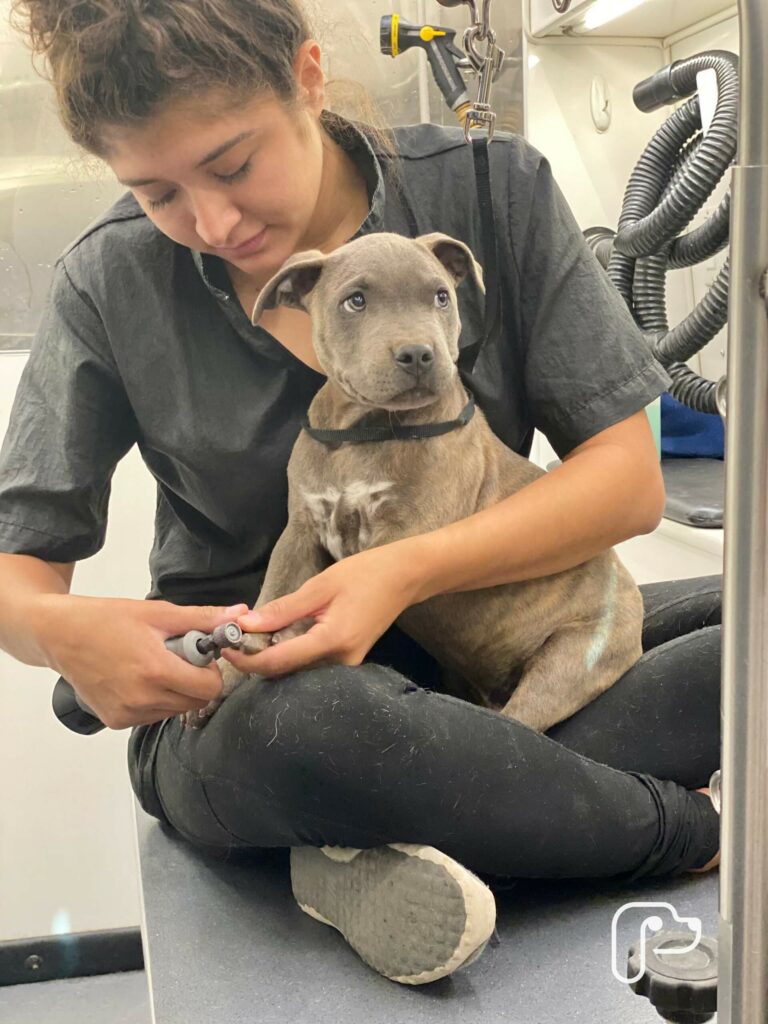 Specialty Grooming Services
If your pet has specific grooming needs that must be addressed, we have the experience and tools to safely get them feeling back to their peppy selves.
Our additional grooming services we offer include:
Deshedding treatments
Teeth brushing
Tear stain treatment
Pawdicures, and more!
Bring the Pet Spa Home Today With Purfect Paws Mobile Pet Grooming
Your dog will agree, it's never a bad time to plan a trip to the spa. So, let us bring the spa to you through our professional mobile grooming services.
From a standard bath to a stylized coat, we can have your pet feeling and looking great in no time! Contact us today to schedule your appointment!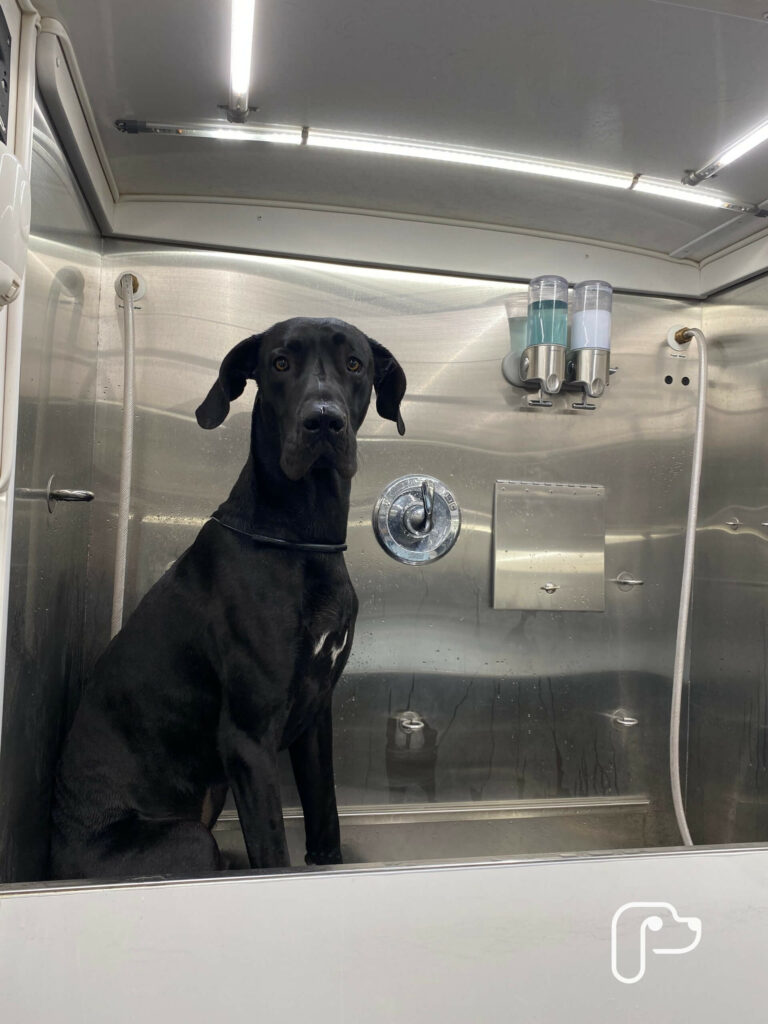 Nikki Tanner (Weatherford, TX)
"Jobi and Patrick are absolutely wonderful people and very skilled at grooming. I hired them to groom my 2 yr old pup who is very timid and not a fan of males. They did an excellent job and my pup loves them! I've since hired them again for another one of my pups and am equally pleased. I will continue to hire them and recommend them to anyone looking for quality grooming with gentleness."
Dennis Patrick (Weatherford, TX)
"We were so impressed with Jobi when she came to the door to get Bella. We explained Bella's previous bad experience & she took her time to get to know Bella before she picked her up. Jobi asked us what all we wanted done & then she explained how they would bathe & groom her. When she brought Bella back into the house, Bella was so relaxed & playful. We have found a groomer we can trust because Bella was so comfortable with Jobi & Patrick & they treated her just like she was their fur baby. I would highly recommend them to anyone."
Kim Hancock (Willow Park, TX)
"Our Black Labrador Dutch just had an awesome experience with Jobi! She said he did great, this was his first mobile grooming business experience. She was punctual, friendly and took her time with him. Dutch looks amazing and smells so clean and fresh. We will definitely be using them again! Sorry he wouldn't give you kisses or take the treats Jobi, that's so not like him."
Click and drag to see the next slide.